You will hear it over and over again, "Your wedding day will go by so fast!". Here are a few tips on how to make the most of your wedding day. 
Make a plan and stick to it
Yes, I'm talking about having a timeline and get it on lock down.
Share the plan with your wedding party.
Let your loved ones them take responsibility for helping everyone else stay on time. Share the timeline with them and have them reference it instead of going to you for questions.
Designate a point of contact.
It can be the planner, or a trusted member of the wedding party.  When you have your friends and family asking questions, reference them back to the designated contact. This frees you up for more important things like enjoying the moment that you're in. Like popin' champs with your crew.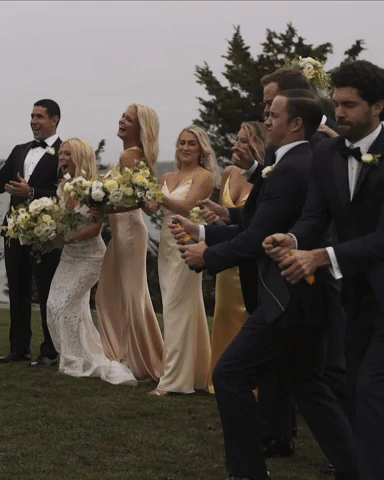 Want to read more savvy tips on how to enjoy your wedding more? Check out the blog post: Time Suckers and How to Avoid Them